Since the afternoons have been so hot this week, we decided to get out to Forest Park early on Saturday morning before the temperature started to climb, to explore some of the trails that we have not been on yet.  The cool morning air felt good, and leaving the house at 7:30, the temp was in the mid 60's.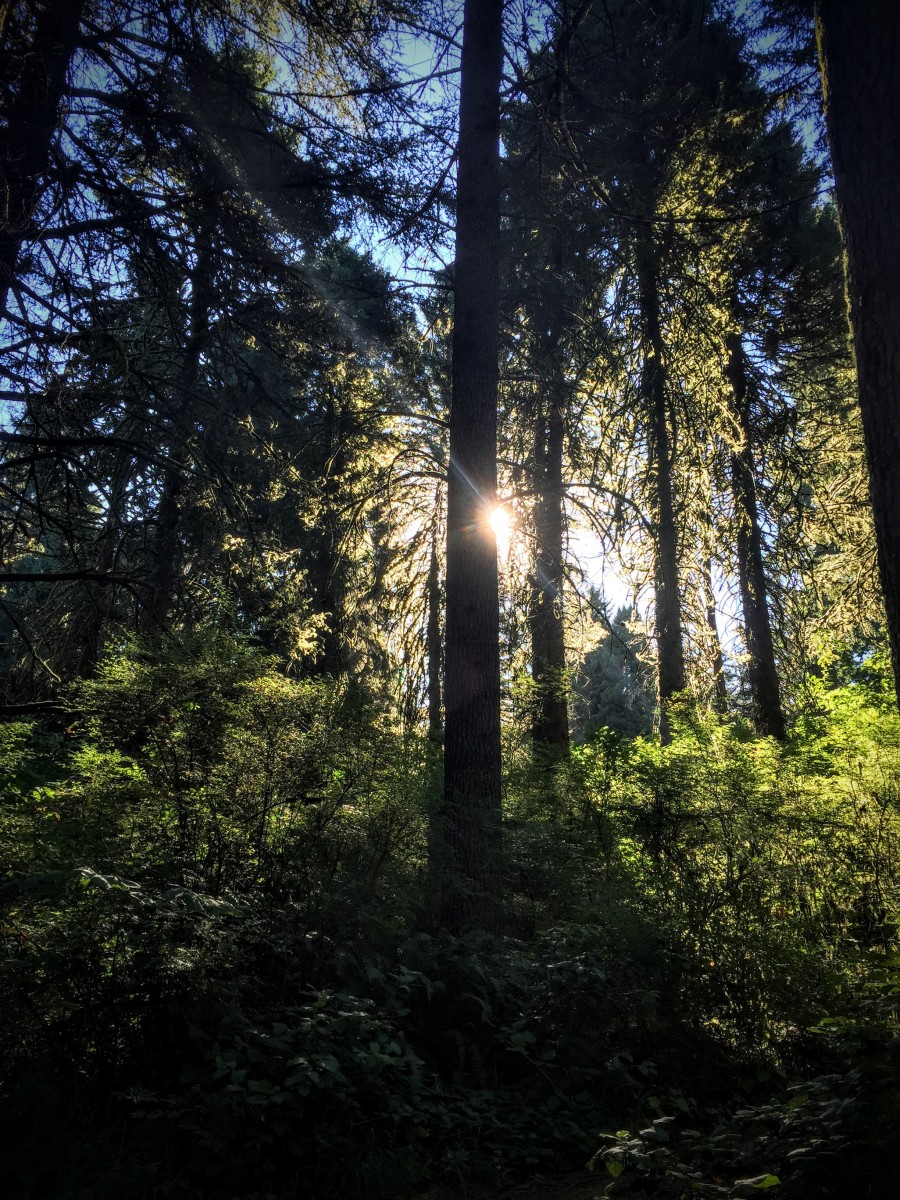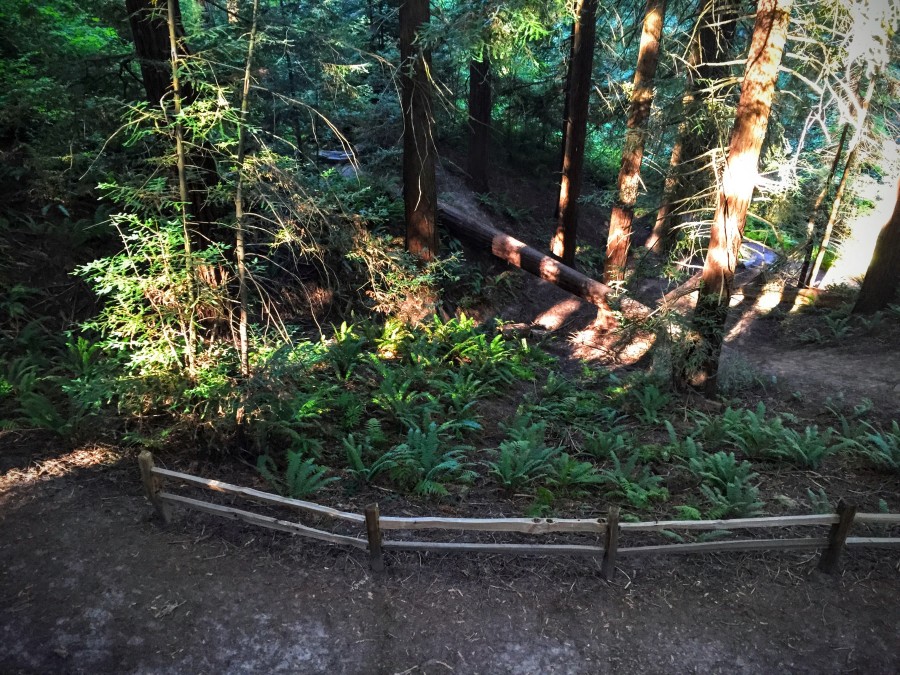 It was a quiet, cool hike.  We took our time, heard lots of birds and saw a couple of interesting little critters.
The park has more miles of trails than I think I can ever cover, and it's right in the city.  We took the train to the zoo, then a combination of the Wildwood Trail, Redwood Trail and Hemlock trails to get up to the Pittock Mansion for a bird's eye view across the city.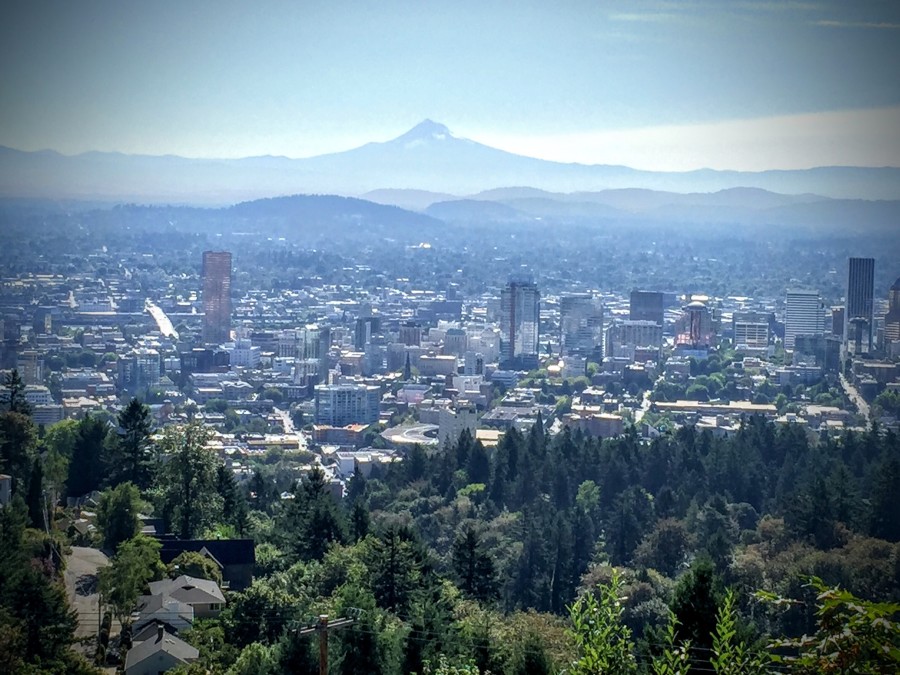 Then we took the trail back down to an intersection with the road to catch the bus, then headed back out of the forest and into the concrete and steel world.