When I left work on my bike one hot afternoon, I noticed this statue that I've seen many pictures of is right on the opposite corner from my office.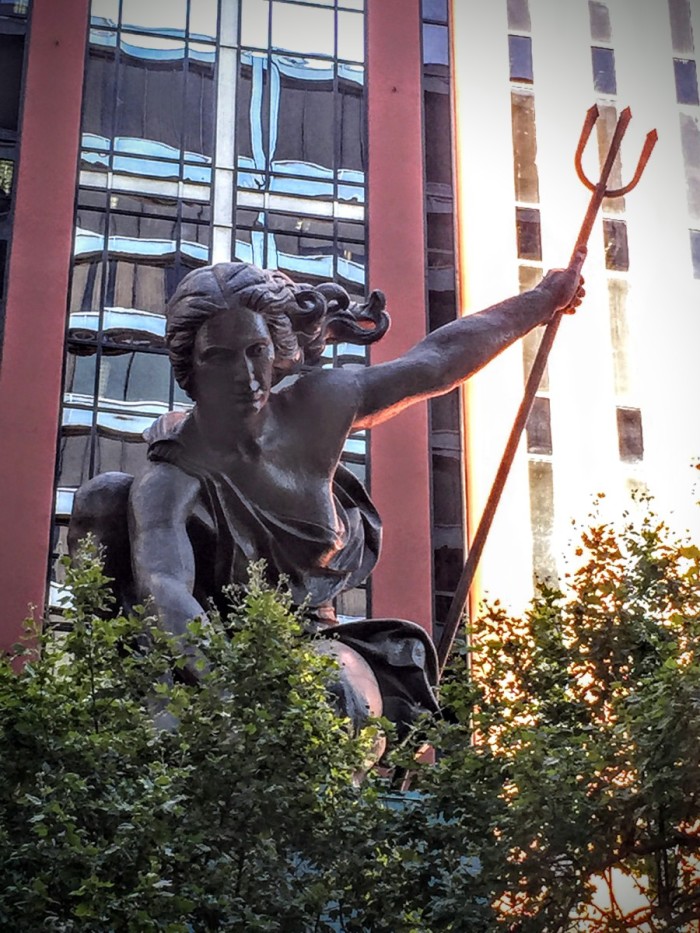 When I got outside, I felt like I was back in Louisiana. It's been pretty hot out here this week, getting over 100 degrees a couple of afternoons.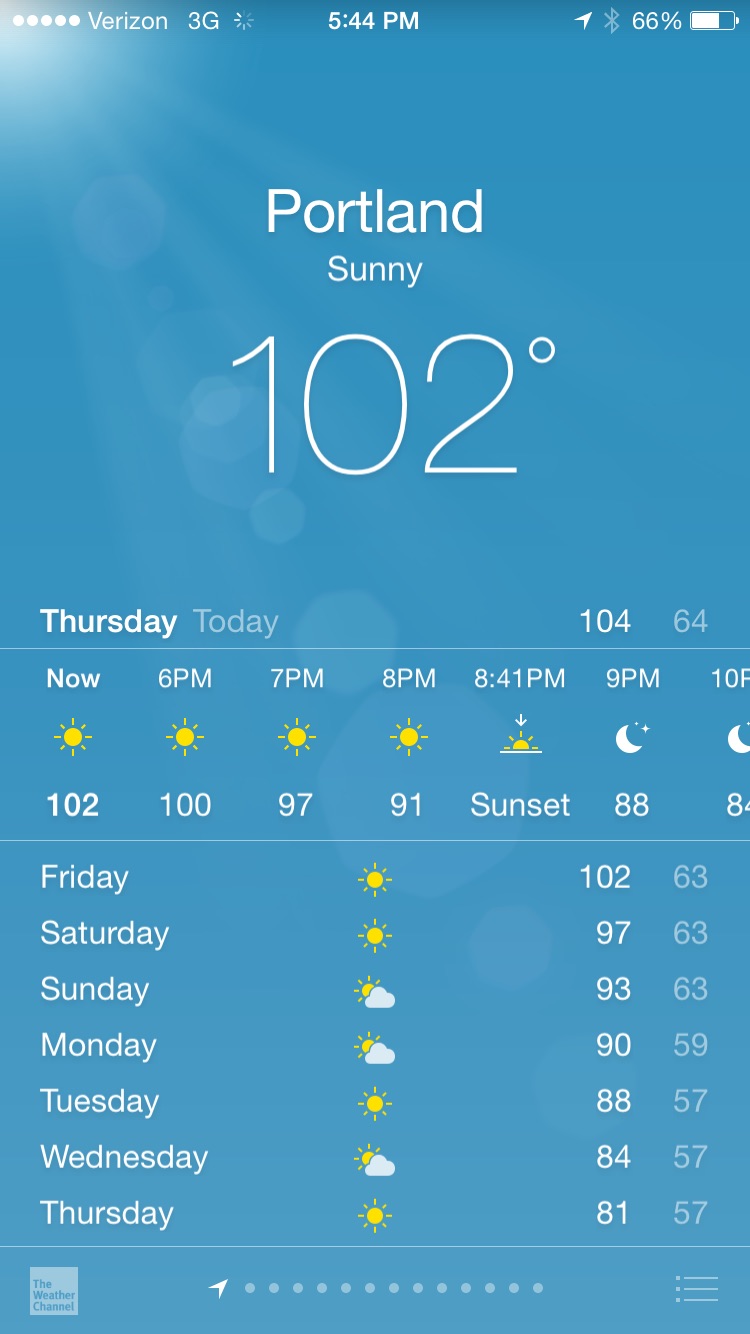 Nights are still cool, and cooler days ahead later in the week.