We live so close to the Mt.Hood National Forest that it was easy to take a loosely planned drive out there this weekend.  The sky was clear so it was a good day to get out to the Timberline Lodge to get a bird's eye view of the area.
The lodge is about an hour and a half from Portland.  Built in 1937 as a Works Project Administration project.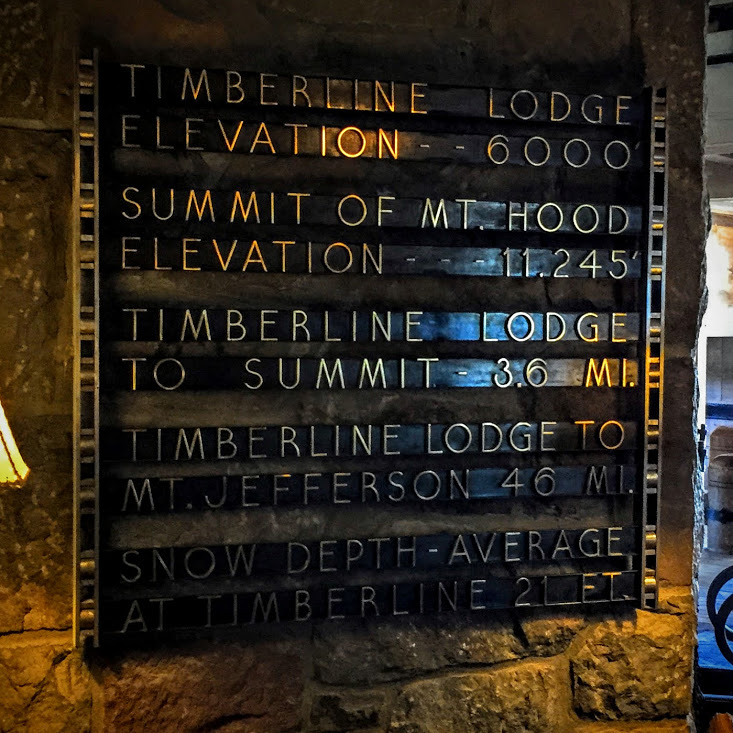 From there, a short ride up the Magic Mile Ski Lift.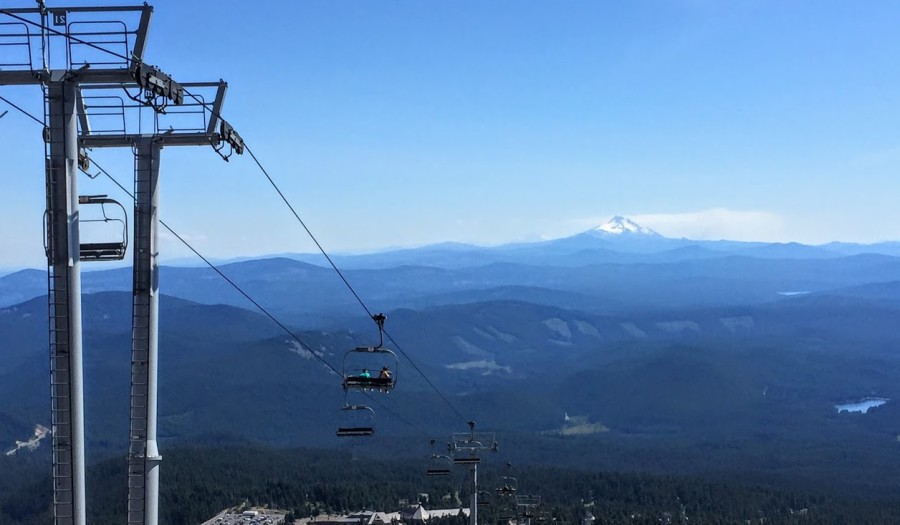 Luke loved the view.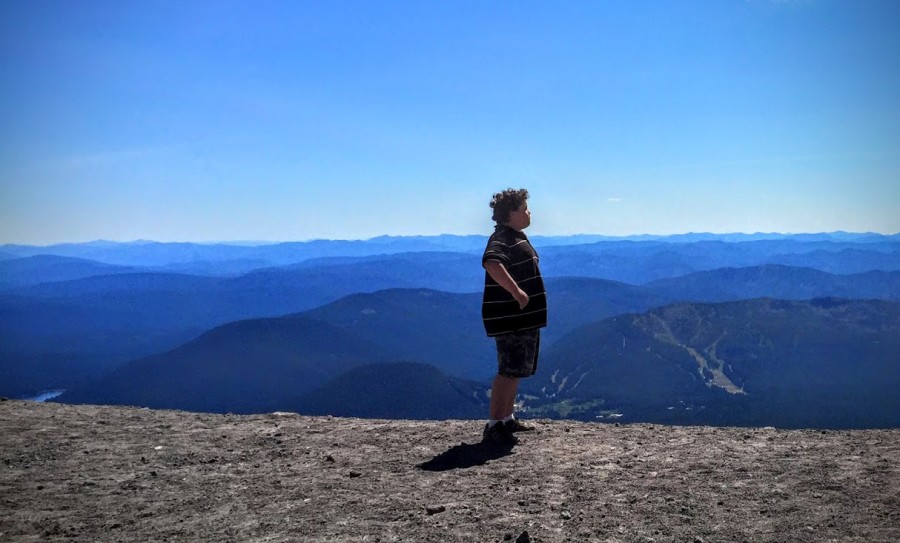 Luke saw the signs to the trout fishing farm, so he lobbied for us to stop on the way home and they all got to fish a little.