The redwoods have to be seen in person to be appreciated.  The pictures can't describe walking through an old growth forest of 3000 year old trees.  It was a real gift getting to do this with two of my little kids.  Tate is already choosing to do his own thing mostly, so Kelly stayed home with him.  I'm lucky she's such a supportive wife on a lot of this and was happy to stay behind and wish us well on our four day adventure.  I'll have to get back down there with her one day too.
Aside from seeing the redwoods, the best times on this trip were seeing Rylee meet a couple of her internet friends in person and, while Rylee was off with friends, Luke and I getting to spend long stretches of time at parks together.  Luke and I got to read, lay in the grass, run around, and wrestle for hours and hours in the cool breeze and soft green California grass.  No hurry, nowhere else to be other than enjoying a blue sky day together.
On our drive back north, we stopped back by the Jedediah Smith Redwoods park for a couple of hours to climb on all the fallen giants and sit by the river in the sunshine.  Very relaxing and bonding.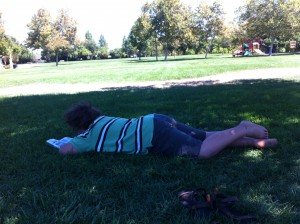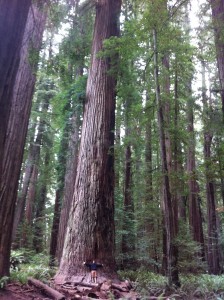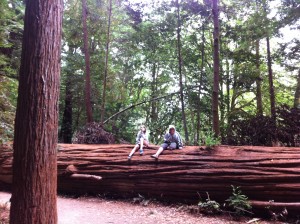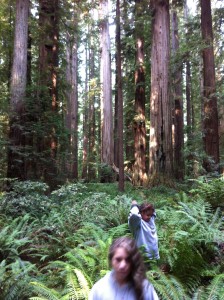 Here's a short video: